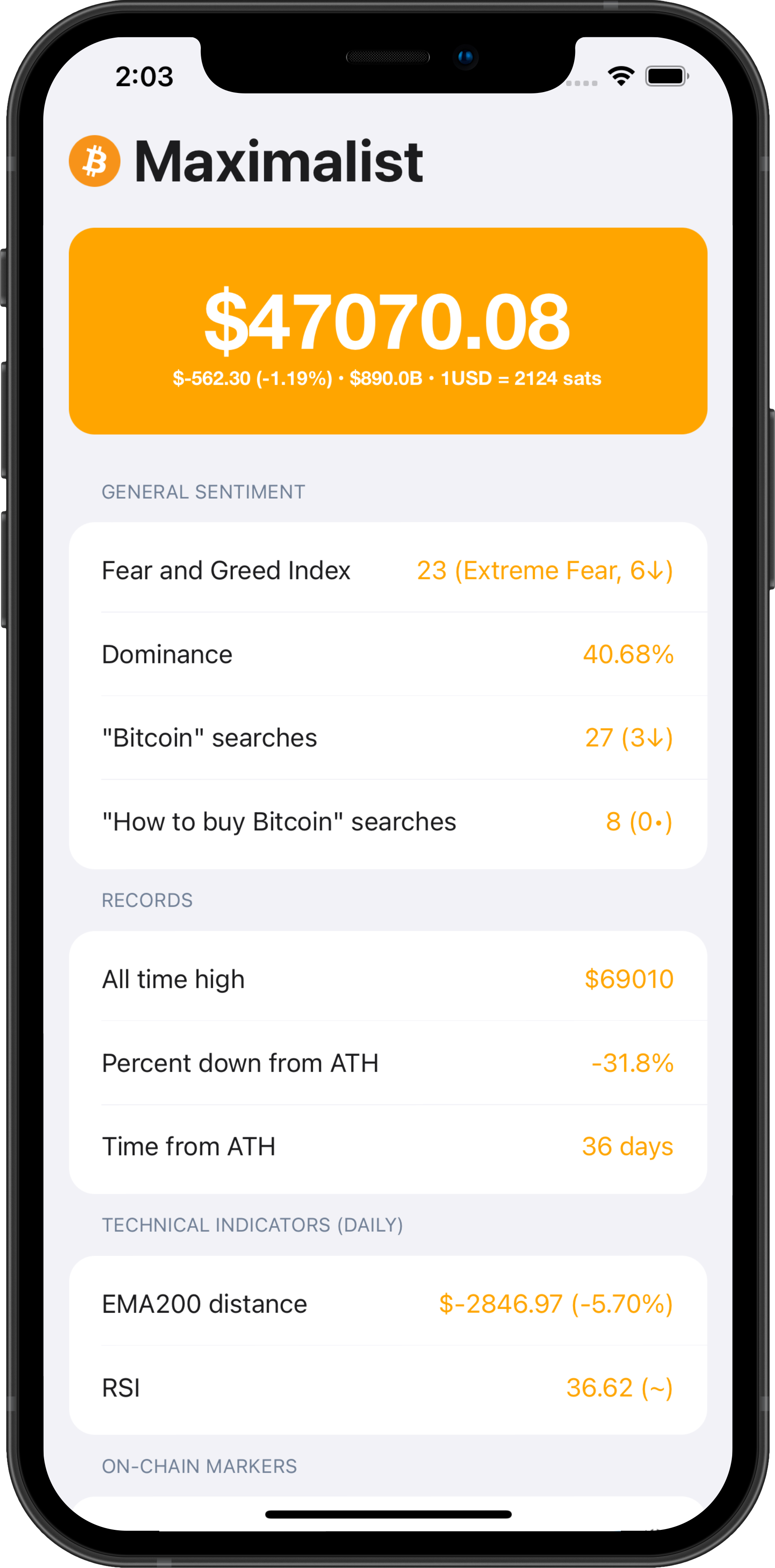 Track Bitcoin and Blockchain
The main purpose of the app is to provide you with a bird's eye view of the Bitcoin and the Blockchain state.
You'll be able to quickly asses the sentiment surrounding Bitcoin and Blockchain based on data from the Fear and Greed Index and popular search phrases.
You'll also see it's health based on data regarding the all time high price.
Apart from the above, two technical analysis markers will supply additional information: the distance from the 200 day exponential moving average and the daily relative strength index, so you know if Bitcoin is overbought, oversold or trending.
Fundamental on-chain metrics are coming soon!
The app is 100% free, so do not hesitate and go get it now!
Please note: This app *does not* provide investment advice! Please consult a registered professional if you wish to invest your money. All content is for entertainment purposes only.